Murat Kaan Artiran, PhD.
Associated Professor (Clinical Psychology)
Head of the Psychology Department at Istinye University
Certified Rational Emotive & Cognitive Behavior Therapist, Albert Ellis Institute, New York
Director of Albert Ellis Institute- Turkey
Certified Trainer of RE & CBT by Albert Ellis Institute
Certified Supervisor of RE & CBT by Albert Ellis Institute
SERVICES
Clinical Psychologist from Turkey
Dr. Artiran services as an online psychotherapist worldwide. His scope: emotional ups and downs, psychological stress, practical problems, relationship problems, and conflicts. Dr. Artiran does individual therapy only, he is not doing couples or family therapy. For more information please click the link.
Turkish language speakers and English language speakers worldwide are welcome to psychotherapy.
Ethical warning:
if you have been diagnosed with psychopathological disorder (Major Depression Disorder, Borderline Personality Disorder, Panik Disorder and others) and do not live in Turkey, please seek face-to-face therapy from a clinical psychologist or a psychiatrist in your country. If you live in USA, you can contact Albert Ellis Institute or Affiliated Centers of Albert Ellis Institute in your country. Please do not call for prescription of any medicine; rather contact a psychiatrist.
Cost of each session: 50 USD
---
RE & CBT Teacher and Supervisor (online only)
Psychotherapy students who are interested in Cognitive Behavior Therapy and Rational Emotive Behavior Therapy can contact Dr. Artiran.
Private lecture and supervision cost for each hour: 70 USD.
Students who are trained by Albert Ellis Institute (primary practicum, advanced practicum, associate fellowship program, and supervisory practicum) are welcome to apply for required RE & CBT supervision.
---
Dissortation and Research Advice
Scientific researchers, who are interested in conducting studies on RE & CBT and as well as Structural Equation Modelling, can contact Dr. Artiran. If you are looking for a dissertation advisor, You can email to Dr. Artiran.
The best way to contact Dr. Murat Artiran by email: dr.muratartiran@gmail.com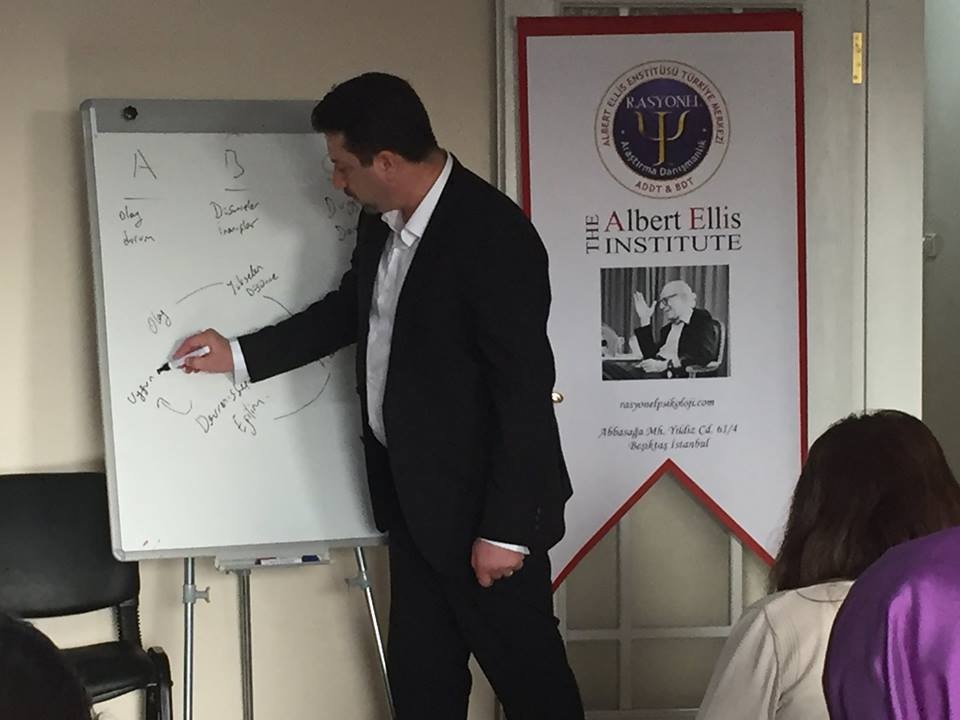 Recent Book
Order from USA : Amazon Kindle
---